Featured Listings UNDER Education and Training
Local Education Providers
Showing 1 to 20 of 25

Colwyn Bay, Conwy
CLASSICAL GUITAR LESSONS All ages and abilities Liliya Gianelli Music Degree 1st Class (Hons) Krasnodar College of Music, In the name of 'Rimsky Korsakov'

Colwyn Bay, Conwy
We offer different language tution programmes at work, home or abroad.

Colwyn Bay, Conwy
Services: Books for adults and children in Welsh and English Information - Large print books - Books on tape - Music cassettes and CDs - Videos - Newspapers - Magazines - Photocopier - Fax - Open Lear...

Colwyn Bay, Conwy
Conwy Voluntary Services Council (CVSC) works with voluntary organisations, community groups and volunteers in Conwy

Colwyn Bay, Conwy
The School will: Provide a safe, well ordered and caring environment. Have clear aims and objectives for all pupils relating to their courses of study. Inform you at an early stage so that you ...

Colwyn Bay, Conwy
Guitar lessons. We provide One to One guitar lessons in Colwyn Bay and a guitar course on CD-rom for PC/Mac which can be bought from our Web site and on Amazon and Ebay.

,
Glan Conwy School of Motoring is a leading residential driving school located in Glan Conwy, North Wales. As well as helping local drivers through their driving test, they also offer a range of intensive driving courses & can help you tie in a holiday with passing your driving test. When you've passed, Glan Conwy School of Motoring can also offer refresher or advanced courses, and can even help you through the Pass Plus Tuition scheme.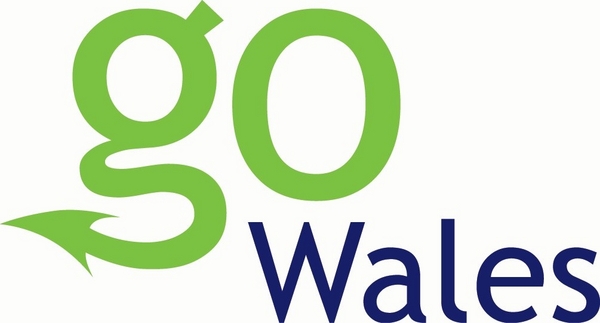 ,
GO Wales Services for Employers: Up to £7,5000 available We offer a variety of services to help you recruit and retain graduate staff. You could benefit from offering work experience to a student or graduate, take advantage of the cash support for staff training, recruit a student or graduate through a work placement or advertise a vacancy free of charge.

Penrhyn Bay, Conwy
A consultancy offering pragmatic and focussed coaching, counselling and training. Whether you face personal or professional challenges we offer a whole range of support and development.

Colwyn Bay, Conwy
Mark Sciberass and Olivia Dixon opened the John Lynnís Black Belt Academy in new premises on Abergele Road, Colwyn Bay in March 2008 creating a centre of excellence for Karate and Kick Boxing. Mark a...

Colwyn Bay, Conwy
The Marbo School of Martial Arts and Survival (MSMAS) has now opened a new indoor (Marbo) class in Colwyn Bay.

Standish, Lancashire
We are a well established retailer with over 20 years experience. We have 5 large retail stores in the North West of England.Our large Head Office/Distribution Centre is based in Wigan.We have over 5 ...

Penrhyn Bay (Bae-Penrhyn), Conwy
We are able to offer your organisation a tailor made consultancy service to help develop the processes and systems you need but don't have the expertise or time to design. Appraisal systems to help you motivate and direct your staff Recruitment, selection and induction systems to help you find and keep the staff you need for future success. Training systems to help you identify the skills your staff will need and make sure they learn them, to help you achieve your organisational potential.

Llandudno Junction, Conwy
North Wales based singing teacher and performer.

Colwyn Bay, Conwy
Through our commitment to continuous development of knowledge and skills of all our people, NWT will provide a quality service to the highest standards, ensuring clients and customers develop their skills and by sharing our belief in training, enhance their future.

, Denbighshire
Youth Training Opportunities Youth Training is a key area of our activities. We will fully assist in helping you effectively train for all your new employment opportunities Read more... Employme...

Abergele, Conwy
Want To Increase Your Sales? Want More Customers? Want A Bigger Market Share? We help companies increase the sales of their products and sevices. Is increased revenue of interest to you right now? If the answer is YES then call Rachel on 01745 828430 to find out more.

Ty Croes, Isle of Anglesey
-----This entry was submitted from www.bestofthebay.co.uk-----

Llandudno, Conwy
River and sea Sense Ltd is a Water Safety Education company and so much more. It is the 4th anniversary on 14th August 2010 of my beautiful son drowning at Capel Curig. We are at present working on many different projects to engage young people in doing activities and exciting sports in safe environments.

Colwyn Bay, Conwy
A leading independent day and boarding school in the North West that provides exceptional opportunities for boys and girls aged 2 and a half-18.