Featured Listings UNDER Travel Agents
Showing 1 to 7 of 7
< Back 1 Next >

, Denbighshire
Bar-Emm is a bungalow situated in a quiet residential area of Alicante, Costa Blanca. The location is suitable for couples, families and golfers, with a 5 minute stroll to bars, restaurants, entertain...

,
Book holiday deals and last minute holidays at Going Places Going Places, the specialist online travel agent offers last minute holidays and holiday deals to a huge range of winter and summer destinat...

Rhos-on-Sea, Conwy
Genuinely independent and knowledgeable travel advice and competitive prices for all types of holiday: cruises, flight only, packages, coach travel,tailor made. We also operate our own range of European and long-haul holidays - please call for details.

,
Luxury Guide for Monte Carlo

Colwyn Bay, Conwy
Ski4Less specialise in making ski package holidays personalised for each and every group. This means that it will always be affordable for the prospective skiiers.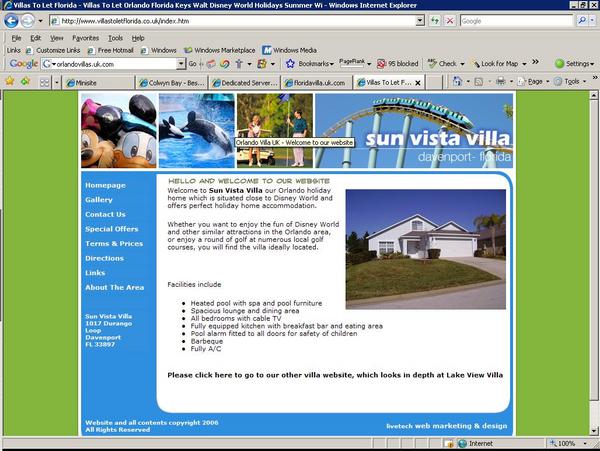 Chester, Cheshire
Welcome to Lake View Villa, our fully conditioned Orlando holiday home, situated close to Disney World and the famed Champions Gate golf courses and providing the perfect holiday home accommodation. ...

Abergele, Conwy
Join us on a relaxing break when you can take part in your favourite pastime in good company with your expert hosts (on most holidays Freda & Alan Ryland) who will be available throughout the holiday ...
< Back 1 Next >