Featured Listings UNDER Best of the Bay
|
A
|
B
|
C
|
D
|
E
|
F
|
G
|
H
|
I
|
J
|
K
|
L
|
M
|
N
|
O
|
P
|
Q
|
R
|
S
|
T
|
U
|
V
|
W
|
X
|
Y
|
Z
|
Showing 1 to 78 of 78
< Back 1 Next >

Deganwy, Conwy
CAD Recycling Ltd is a North Wales based waste management and recycling company. CAD stands for Conwy and Denbighshire.

Colwyn Bay, Conwy
Wedding, Celebration cakes and sugarcraft supplies

Colwyn Bay, Conwy
Our shop in Colwyn Bay has been established for 60 years and covers every aspect of photography from large and medium format cameras to the most up to date digital equipment. Our opening hours are 9:0...

Colwyn Bay, Conwy
The UK's leading charity dedicated to cancer research. With a wealth of information about cancer, our research, how to donate and more ways to support them. We have a charity shop in Colwyn Bay.

, Conwy
Great Fish and Chips and much more great food.

Colwyn Bay, Conwy
We're one of the UK's largest, multifaceted consultancies delivering property and infrastructure projects on a local, national and international scale. We deliver a comprehensive service to clients across their portfolio through an unrivalled scope of services and a unique blend of professional and technical expertise.

Colwyn Bay, Conwy
Car Care Garage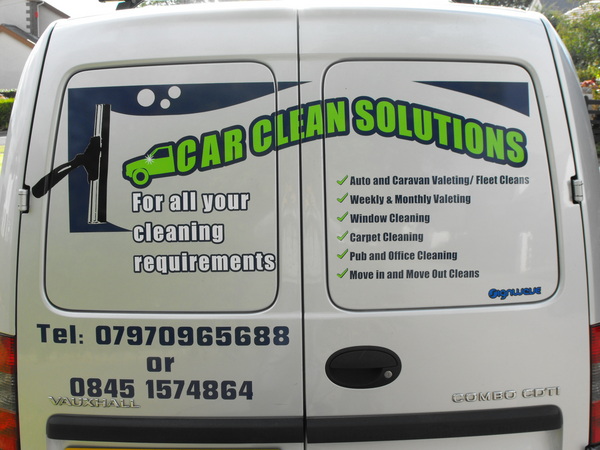 Rhos-on-Sea, Conwy
We are mobile valeters servicing the entire North Wales coast.

St Asaph (Llanelwy), Denbighshire
Carbon Zero UK is leading the way in Renewable Energy in North Wales. We supply all types of Domestic and Commercial systems.

,
A guide to care homes in the north wales and the North West England area. Find a nursing home in Denbighshire, Conwy, Anglesey, Flintshire and Gwynedd through Care Homes North West and Wales.

Colwyn Bay, Conwy
Carelink Homecare Services Ltd - Domiciliary Care Agency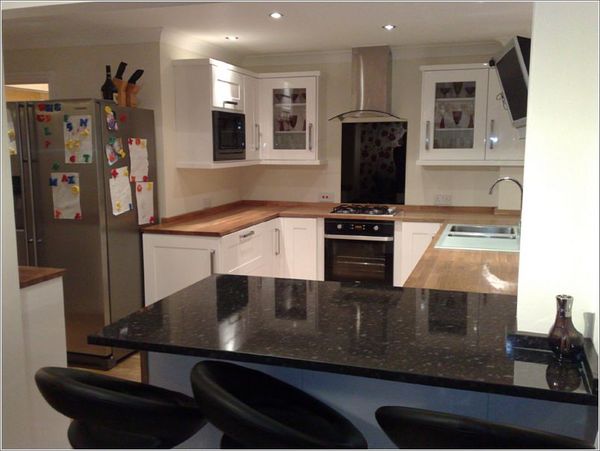 Rhos-on-Sea, Conwy
Carl Hughes Carpenter & Joiner introduces his website, entitled Bespoke Joinery Solutions. Carl Hughes is a City & Guilds qualified, fully insured carpenter and joiner with over 20 years experience. Based in Rhos-on-Sea, North Wales, Carl Hughes covers all aspects of carpentry and joinery, both domestic and commercial. Carl Hughes is able to provide you with a design and planning service to compliment your existing surroundings and furnishings. Carl Hughes offers a supply and fitting service, or if required, a labour only service. Carl Hughes uses an innovative and creative approach to work, especially towards contemporary and traditional designs and takes great pride in his work. Carl Hughes specialises in all aspects of carpentry and joinery, both modern and traditional, including conservation joinery and restoration work. Carl Hughes's aim is to give every customer 100% satisfaction. Carl Hughes offers a friendly, honest, reliable, trustworthy, first class service. Carl Hughes would be more than happy to answer any questions and to provide you with a free consultation regarding the designs or services you have in mind. By using the services offered by Carl Hughes, clients have enjoyed the experience of seeing their homes being transformed at an affordable cost, whilst adding value to their property. Carl Hughes prides himself on developing lasting relationships with clients.
Colwyn Bay, Conwy
Carl Hughes Carpenter & Joiner introduces his website, entitled Bespoke Joinery Solutions. Carl Hughes is a City & Guilds qualified, fully insured carpenter and joiner with over 20 years experience. Carl Hughes is a member of the Guild of Master Craftsmen.

Llandudno, Conwy
At Carpet Cleaners North Wales we specialist and carpet cleaning, upholsery cleaning and leather cleaning covering Conwy, Llandudno, Colwyn Bay and Rhyl.

Rhyl, Denbighshire
Established in 2002 with a success built on recommendations and the happiness of our many customers both residential and commercial.

Old Colwyn, Conwy
Contact Kyle Jones:- Carpets / Rugs / Tiles. Contracts Undertaken. Agent for Designer Karndean Flooring

Old Colwyn, Conwy
Small business established in May 2007, we are Karndean & Amtico specialists and have a wide range of carpets and flooring to suit all budgets. No job too big or too small. Our staff are helpful and friendly and will assist your every need. Our fitters (being the proprieters of the business) have over 50 years experience in the flooring trade between them, all works undertaken are finished to the highest standard, having satisfied customers is paramount.

,
New agency looking after the ex-council house stock in Conwy

Colwyn Bay, Conwy
Cash Generator Colwyn Bay is a store offering a fantastic array of quality, top brand, graded, pre-owned and new products at affordable prices. The opportunity to pick up a product for a fraction of it's reccomneded retail price is very much present within Cash Generator Colwyn Bay, and if you'd rather get rid of something instead of buying something, you can bring along your unwanted items for instant cash.

, Conwy
Castle Mini Coaches is a well established Mini Coach taxi/ hire service covering the whole of Norht Wales.

Trefnant, Denbighshire
Independent, financial, advisor, planning, money, retirement, school fees, critical illness insurance, income protection, health insurance, retirement, pension, SIPP, Stakeholder, Personal, SSAS, Property, funds, VCT, EIS, taxation, cash flow, borrowing, commercial, loans, mortgages, inheritance, tax, buy to let, guarantees, income, growth, trusts

Colwyn Bay, Conwy
Insurance Specialits

Colwyn Bay, Conwy
Specialist Insurance Broker

Trefnant, Denbighshire
We are a family based building company with combined experience of over 100 years. We undertake a wide range of building work and pride ourselves on our quality of work. We always strive to work with you throughout the project, giving you options and control.

Colwyn Bay, Conwy
Business in bankruptcy (May 2010)

Llanddulas, Conwy
Chesterton Grant Mortgages Ltd. We are both Independant and Whole of the market to enable the best advise for our clients. Evening and Weekend appointments available.

Colwyn Bay, Conwy
China Club contemporary Chinese cuisine in Colwyn Bay.

Colwyn Bay, Conwy
CLASSICAL GUITAR LESSONS All ages and abilities Liliya Gianelli Music Degree 1st Class (Hons) Krasnodar College of Music, In the name of 'Rimsky Korsakov'

Conwy, Conwy
Quality cleaning company specialising in commercial and domestic cleaning based all over North Wales.

Conwy, Conwy
Contract Cleaning Services throughout North Wales.

Established in 2005 and employing over sixty highly skilled, professional, reliable and trustworthy team members each providing a high-quality service for both Commercial and Holiday Home cleaning clients across North Wales.

Colwyn Bay, Conwy
Clear Cut Contractors carry out landscaping, tree surgery, ground work, plant hire, site clearance, fencing, drainage, foundation work, patio work, turfing, block paving, retaining walls and concrete ...

Llandudno, Conwy
Cleave Court is a quality bed and breakfast located in Llandudno, the premier seaside resort in North Wales. Ideally situated for all Llandudno's amenities, all rooms are en-suite and decorated to a high standard.

Llandudno, Conwy
Established over 20 years, all of Clifton's windows & conservatories are built for quality and security. All their work is guaranteed by Lloyds for your peace of mind. They specialize in all glazing r...

Colwyn Bay, Conwy
We offer different language tution programmes at work, home or abroad.

Deganwy, Conwy
Coast and Marina Properties are renowned estate agents in Deganwy. They specialise in stunning, niche coastal properties with panoramic views of the North Wales coast, particularly the famous and highly sought seaside towns of Llandudno, Deganwy and Conwy. With over 20 years experience in the industry they have developed a strong reputation for delivering prestigious waterside and coastal properties and a firm loyalty to their clients.

Deganwy, Conwy
Coast Meets Country is a popular fashion shop based right here in North Wales specialising in countrywear and coastal fashions and equipment for those who love sailing, horse riding and getting out and about in the countryside.
Coast Meets Country also have a fantastic online shop so wherever you are in the UK you can browse their top quality products and have them delivered direct to your door from anywhere in the UK.
Coast Meets Country have a wide variety of stock catering for those who want to look stylish while enjoying outdoor hobbies. There is no reason you cannot look your best while exploring the great outdoors or while offshore.

Colwyn Bay, Conwy
Retail Sales of Kitchens, Bathrooms, Tiles, Adhesives, Grout's.

Colwyn Bay, Conwy
We sell supermarkets trolley tokens

Colwyn Bay, Conwy
Colwyn Chamber of Trade

Colwyn Bay, Conwy
Facilities at Colwyn Bay Community Hospital include42 inpatient beds that are looked after by a local GP and a Care of the Elderly consultant. Your doctor may refer you to the physiotherapy departm...

Colwyn Bay, Conwy
Our dedicated team are all trained in house, and are always happy to help. Our team are bike enthusiasts who are only too happy to help you with any enquiry you have.

Colwyn Bay, Conwy
Your local roller shutter specialist. We supply and install new industrial or commercial shutters, security grilles and steel fire exit doors. Glass & aluminium shop fronts also available. We can ...

Conwy, Conwy
n the heart of Colwyn Bay situated in 50 acres of beautiful green parkland, you will find Colwyn Bay Leisure and Recreation Centre. Colwyn Leisure Centre is the premier sporting centre of the re...

Colwyn Bay, Conwy
Services: Books for adults and children in Welsh and English Information - Large print books - Books on tape - Music cassettes and CDs - Videos - Newspapers - Magazines - Photocopier - Fax - Open Lear...

Colwyn Bay, Conwy
We are a family run pet shop and cater for all your pets needs.

Colwyn Bay, Conwy
Welcome to the Colwyn Bay Pet Shop web site.
A family run pet shop where you will find a warm welcome from our friendly & knowledgeable staff.
The pet shop was first established in the 1950's, with the current owners Margaret & Phil having an involvement for over 16 years.

,
A martial arts system for the whole family!

Colwyn Bay, Conwy
Colwyn Books - General secondhand stock plus new books of local interest, on sale or return from the Welsh Books Council. To the east of Colwyn Bay town centre, within walking distance of the railway station. From Colwyn Bay exit of the A55, go straight on at the mini roundabout and left onto Abergele Road. Parking outside the shop is limited.

Old Colwyn, Conwy
Colwyn Interiors offer a complete service in all aspects of bespoke curtains and soft furnishings. We also offer a wide variety of blinds and are also stockists for cane furniture.

Colwyn Bay, Conwy
Looking for the right Independent Financial Adviser can be a complicated and daunting process. Offering a different, yet professional service is essential in today's cluttered market. At Compass Financial we strongly believe that we can offer the right service for you or your company, offering a wide range of different, yet effective solutions.

Colwyn Bay, Conwy
From Apple Mac Computers to Games Consoles, including Laptop, PC, Printer, Plotter Repairs or Setup. Networking Wireless and Ethernet. Mixed Networks of Apple and PC, Shared internet connection Virtual Private Networks, Static IP Address or Network Address Translation, Remote assistance, On-line Realtime Reservation Systems, Secure Socket Layer, Internet Promotion, Web Design and promotion. Record MX and A record management. Domain and Multiple sub domain management. Linux, Novell, Unix, Microsoft, Apple systems. Domain forwarding, email forwarding, domain aquesition and registration. or Just a bit of help and advice call Jeff on 01492 871290

Colwyn Bay, Conwy
Computer, Laptop, iPhone & Games Console servicing & Repairs

Colwyn Bay, Conwy
IT and all related services Networking, Remote Managed Services, Business Software, Training, Web Development

Colwyn Bay, Conwy
Remote Managed Services, on-site support, no matter your IT issue, we have a solution that will help you, oh and did I mention, our costs are fair1 We even offer discounts for first time customers, the "forces and emergency services" and for the retired.

Colwyn Bay, Conwy
At Computer Troubleshooters we recognise the critical role that computers, networks, and technology in general plays in every small business. From email and word processing to online banking and e-commerce, every small business depends on technology to maximise their productivity and their profitability.

Colwyn Bay, Conwy
Complete range of PC Packages, Laptops and Custom Built PC's to your specification all availble from stock. We specialist in PC's to suit your individual needs and will find all our staff extremely helpful and will give you the best advice and service. From single workstations to server and workstation solutions. We have a wide range of knowledge and can supply a solution to meet your individual business needs. We stock a wide range of PC peripherals including mice, keyboards, joysticks, steering wheels, headphones, microphones, webcams, TFT flat screens, printers scanners, mutltifunction printer/scanners.

Colwyn Bay, Conwy
'Conservation Joinery is an independent professional sash window refurbishment business which operates thoughout Cheshire, North Staffordshire, Shropshire and surrounding areas including Wrexham, Sale...

Greenford, Middlesex
If you're after the best out of your cables which you'll use in the workplace, then contact Control Cables today.

,
Website Design, Software Development, General I.T Services & Hosted Applications

Conwy, Conwy
Official Conwy Council site covering Agriculture, environment and natural resources , Arts, recreation and travel, Business and industry, Crime, law, justice and rights, Economics and finance, Education, careers and employment, Government, politics and public administration, Health, nutrition and care, Information and communication, People, communities and living, Science, technology and innovation

,
Conwy Digital are fast, reliable and professional when it comes to all things digital within your home. Conwy Digital supply the North Wales coastline with aerial, satellite, CCTV installations and repairs and even offer wall-mounting of TVs and garage door repairs.

,
We are committed to supporting all of your Land Rover purchasing and servicing needs and have a dedicated team of specially trained staff to assist you. Our sales team always has a selection of new v...

Llanrwst, Conwy
CONWY VALLEY LOGS NORTH WALES - KILN DRIED READY TO BURN FIREWOOD LOGS
At Conwy Valley Logs we supply ready to burn, kiln dried firewood. Choose from softwood or our higher density hardwood for a longer burn time.

Penrhyn Bay, Conwy
Established 35 years ago and have built up a good reputation in the area for suppling a quality product and giving value for money. We now supply the latest ENERGY SAVING A,B or C RATED WINDOWS, as we...

Colwyn Bay, Conwy
Conwy Voluntary Services Council (CVSC) works with voluntary organisations, community groups and volunteers in Conwy

Old Colwyn, Conwy
Welcome to the Côr Meibion Colwyn web site. Here you will find information about the choir including our long history, performance schedule, our music, our day out with the Two Fat Ladies, membership & support, booking information..

Colwyn Bay, Conwy
Tile & Bathroom Showroom.

Colwyn Bay, Conwy
Country Taste is a farmhouse catering and bakery business located in rural North Wales. We offer a quality bespoke service whatever your requirements or occasion.

Rhos-on-Sea, Conwy
CP Imaging - From News & Sport to Public Relations - I have it covered. Whatever your business needs from a picture, I can help. With over 20 years experience, I can get it done!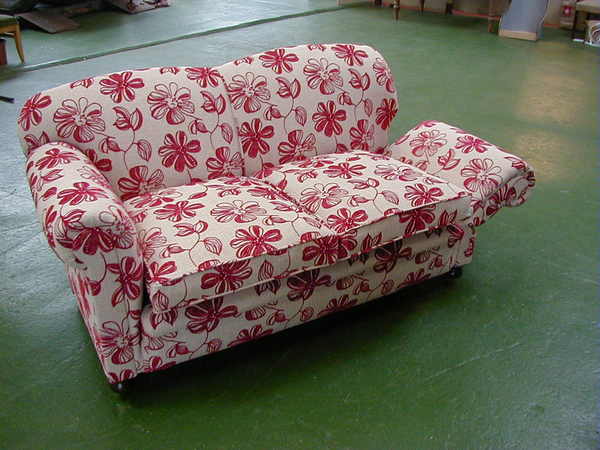 Colwyn Bay, Conwy
Craig Hughes Upholstery has been established over 30 years. Craig started as an apprentice in Manchester and eventually he started his own business in 1987 in Urmston, Manchester where he became known in the area for his excellent work. All Craig's work in Manchester was by way of recommendation and it is still the same today. In 1998 Craig Moved his business from Manchester to Colwyn Bay, North Wales and has become well known throughout the whole of North Wales and takes on work for many local Antique Dealers and Interior Designers and has a good relationship with local businesses and also in Anglesey.

Llandudno Junction, Conwy
For all types of car repairs and servicing at very competitive prices, contact Craven Motors based in Llandudno Junction, near Colwyn Bay. Craven Motors is a family owned and run ...

Colwyn Bay, Conwy

Welcome to Credent Insurance Services On-Line. Credent Insurance are an independent Intermediary Authorised & Regulated by the Financial Services Authority.

They aim to provide a personal service to their business and individual clients.

Llandudno Junction, Conwy
Crest Co-operative are a social enterprise and council recycling service which offer employment opportunities for the local area, as well as the recycling and upcycling of donated items.

Llandudno, Conwy
Edna and Phil welcome you to our 4 star B and B guesthouse in Llandudno. Llandudno is one of the largest resort towns in Wales and is located in the natural amphitheatre created by the twin headlands ...

Colwyn Bay, Conwy
Welcome to Custom Decking We specialise in deck design and installation. We will design your deck exactly how you want it. We will give you a free consultation where we will help you to make the best ...

Colwyn Bay, Conwy
Custom made Joinery, Windows, Staircases & Doors etc. Made to order. for trade & private customers

Conwy, Conwy
Business Support and Development providing practical solutions for business growth throughout the UK. We provide an initial FREE Consultation to identify your business requirements, in some instances...

Abergele, Conwy
Is your business, service or establishment complying with The Disability Discrimination Act?? We at Cyfal can audit your services or premises, and give advice accordingly. It does not need to cost the earth, and could save your company from having a costly discrimination claim made against it.
< Back 1 Next >