Featured Listings UNDER Best of the Bay
|
A
|
B
|
C
|
D
|
E
|
F
|
G
|
H
|
I
|
J
|
K
|
L
|
M
|
N
|
O
|
P
|
Q
|
R
|
S
|
T
|
U
|
V
|
W
|
X
|
Y
|
Z
|
Showing 1 to 63 of 63
< Back 1 Next >

Llandudno Junction, Conwy
Sale and repair of vehicle electrical equipment, quality alarm and audio installations

Towyn, Conwy
Drain Unblocking Drainage Engineers Unblocking drains and Drain repairs. We offer a simple effective 24 Hour service.

Llandudno, Conwy
Family run painting and decorating business based in Llandudno. City and Guilds certified. Steve Montgomery (owner) Sarah Montgomery (manager)

Old Colwyn, Conwy
all aspects of joiner work undertaken fitted kitchens,floors laid and windows replaced-----This entry was submitted from www.bestofthebay.co.uk-----

St Asaph (Llanelwy), Denbighshire
Welcome to Sage & Co Our aims are simple: to support business growth & profitability on a personalised basis, and achieve measurable and sustainable financial improvements for the business, the individual and their family.

St. Asaph, Denbighshire
You want a North Wales accountancy service that is broadly-based and relevant to your needs, with professional advice that explains the effect on your business of current rules and changes in them.

Frodsham, Cheshire
Scalextric Parties Track is run by a husband and wife team who have a 15ftx15ft Routered race track which can be made smaller to suit your needs with scenery ideal for children's parties,with controlled speed Suitable for children aged 4 upwards.

Colwyn Bay, Conwy
Scarff Properties offer a range of fire services, from training courses, maintenance services, fire equipment supply, dry riser testing and fire risk assessments/compliance surveys. Scarff Property Management is a privately founded partnership specialising in delivering staturoy compliance solutions to small and lage businesses nationwide.

Colwyn Bay, Conwy
Scarff Property Management provides nationwide services for property inspections and remedial works to achieve statutory compliance Standards at a workplace, as required by British and European laws and regulations. Our services include all building statutory compliance areas including fire safety.

Llandudno Junction, Conwy
Sean Jones Plumbing Services Specialists in Bathroom Installation.

Deganwy, Conwy
Sean Jones Plumbing Services. Serving Deganwy, LLandudno, Conwy and Surrounding Areas.

Llandudno Junction, Conwy
Conwy County Plumber Available 24 Hours 7 Days. Dripping Tap to Complete Bathroom Refurbishment.

Rhos-on-Sea, Conwy
"Why not send a gift wrapped box of our finest Belgian Chocolates, together with your personal message, simply call the shop to order" All boxes and selection are made to your requirements. Diabetic Chocolates a speciality.

Colwyn Bay, Conwy
Serco's team of welfare-to-work professionals have developed an innovative model for delivering employment services to long-term unemployed people across the UK. Our approach is to subcontract all front-line delivery to a network of the best local and national welfare-to-work providers, integrating them effectively with smaller, community-based organisations. Serco's delivery strategy is to combine our strengths as a Prime Contractor with the knowledge and expertise of local providers and stakeholders

Colwyn Bay, Conwy
Seren Y Dyffryn is a wonderful holiday park situated in Colwyn Bay, near Llandudno in North Wales. It is surrounded by outstanding rolling countryside and offers a charming, secluded atmosphere with exceptional panoramic views. If you are looking for the perfect home away from home in an unbeatable natural landscape be sure to browse their gorgeous holiday homes for sale.

Kinmel Bay (Bae Cinmel), Conwy
ServiceBase Ltd. Window cleaning, Carpet & Upholstery cleaning, General cleaning services

Colwyn Bay, Conwy
Sharon Kitchens is a manufacturer of hand crafted kitchens, bedrooms and bathrooms. Sharon Kitchens was established in 1973 and serves the complete North Wales region including Llandudno, Deganwy, Abe...

Rhos-on-Sea, Conwy
Silver, Jewellery, furniture, glass, porcelain, pottery, linen, dolls, clocks. "Anything from a Hat to a Pin to a house hold clearence"

Rhos-on-Sea, Conwy
Gist, Souvenirs, Furniture & Pictures.

St Asaph (Llanelwy), Denbighshire
The Shepherd's Hideaway offers you Shepherds Hut holidays in high quality, luxury Shepherds Hut-based accommodation.

Colwyn Bay, Conwy
Whilst there are many Valeting companies operating in the market today, here at shine on valeting we offer you that little bit extra. Not only do we give your vehicle the very best valet available anywhere, but we do so with an unparalleled level of service.

Colwyn Bay, Conwy
Showroom Finish Mobile Valeting ·Cars / Vans / 4x4's / caravans etc. ·At your place of work or Home ·Hand washing ·Prepare your car for sale ·Mini valets / Medium valets / full valets ·Weekly /...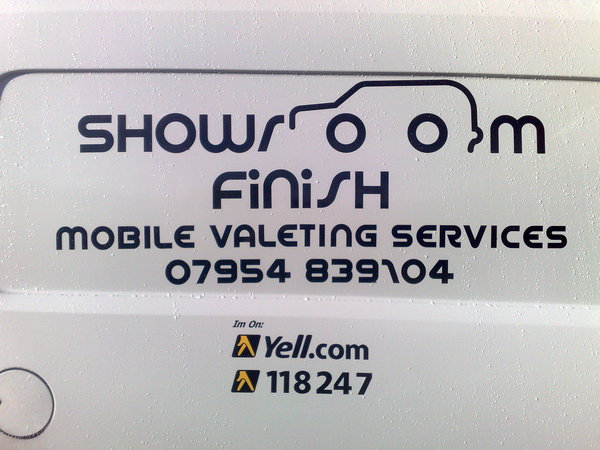 Colwyn Bay, Conwy
Showroom Finish Mobile Valeting ·Cars / Vans / 4x4's / caravans etc. ·At your place of work or Home ·Hand washing ·Prepare your car for sale ·Mini valets / Medium valets / full valets ·Weekly / Fortnightly / monthly ·Autoglym products used ·Private & Commercial ·Same day / next day Service ·Patio / Driveway Pressure washing Mobile: 07954839104

Colwyn Bay, Conwy
Showroom Finish Was Formed In March 2009 by me Mike Rainford already a  keen car detailer based in conwy. Using products from all major manufacturers like autoglym, autosmart and dodo juice. Showroom Finish is fully mobile and fully equipped to deal with anything from just a wash up to a full machine / hand polish. The most common customer comments I get are " it's just like new" or " oh it smells lovely inside".

Betws-yn-Rhos, Conwy
Silver Birch Golf Course Beautiful scenic Pay and Play golf course. Learners welcome. Hire sets available.

Rhos-on-Sea, Conwy
Silver & Amber Jewelery, Hot Diamonds, & Clogau Gold.

Llanfairfechan, Conwy
SIONAL Promotional Merchandise is a family operated business, founded in 2005 and a direct supplier of embroidered, printed clothing and promotional Merchandise. Our clients range from one off individuals to national PLC companies, charities, promotional companies and schools. We offer you a simple and easy way of getting your logo or message on to a wide range of products from clothing to mugs,keyrings and even sun lotion. Always committed to providing individual attention to each order be it 1 or 1000 items and an excellent quality product at a competitive price.

Llanrwst, Conwy
Steeped in tradition, baked in a truly traditional way, yet inspired by new flavours and Welsh ingredients, all Siwgr a Sbeis products are completely inspiring. Siwgr a Sbeis is the leading manufactur...

Colwyn Bay, Conwy
Ski4Less specialise in making ski package holidays personalised for each and every group. This means that it will always be affordable for the prospective skiiers.

,
Ski4Less was established in 1995 and has since helped thousands of families and groups plan their annual ski holiday.


Llandudno Junction, Conwy
Waste management, skip hire, recycling. Domestic, business and contract work. We cater for all types of clients including the public, landscape gardeners and building contractors.

Colwyn Bay, Conwy
Slaters Of Colwyn Bay, Offering many quality used and new cars.

,
1,000's of Hotels and Guest Houses in the UK and Worldwide

Conwy, Conwy
Snowdonia Nurseries and garden centre in North Wales is a popular supplier of garden furniture, accessories, home decor, giftware and plants to both visitors and locals in the area. This popular north wales garden centres stocks a fantastic, modern and practical range of furniture, so there's plenty of choice for those looking for some new decor. Ranging from luxury to standard pieces, there's something for everyones requirements and budget!

Rhos-on-Sea, Conwy
We are a family run business and pride ourselves on the quality of our services. Based in Rhos on Sea, we are in an ideal location to provide services to customers within a 20 mile radius, which will include towns such as Bangor, Llandudno, Colwyn Bay and Rhyl.

St. Asaph, Denbighshire

Rhos-on-Sea, Conwy
we are a bodybuiling and fitness gym, we also recently opened vibrotone for women ,vibroplates

Colwyn Bay, Conwy
A juice bar by day, a fantastic music venue by night!

, Conwy
Welcome to Spillane and Co. Wealth Management, a member of the prestigious St. James's Place Partnership, which is the advisory division of St. James's Place Wealth Management.

Colwyn Bay, Conwy
You will find lots of information about sport in Conwy here as well as the latest news from ' Stopwatch' magazine. If you are looking for information to get involved with a club in Conwy County go str...

Colwyn Bay, Conwy
Specialists in Commercial Sales from Lock-up Shops to 80 bedroom Hotels covering the whole of North Wales. We have recently entered the private house selling market operating from our office in Colwyn Bay.

Red Wharf Bay, Isle of Anglesey
St. David's Park is a luxurious Holiday Park situated in the stunning Red Wharf Bay on the Isle of Anglesey, North Wales. The holiday park has a some wonderful facilities such as; a private award winning sandy beach, exclusive boatpark & slipway, outdoor children's play area, gastropub and onsite shop for stocking up your holiday essentials.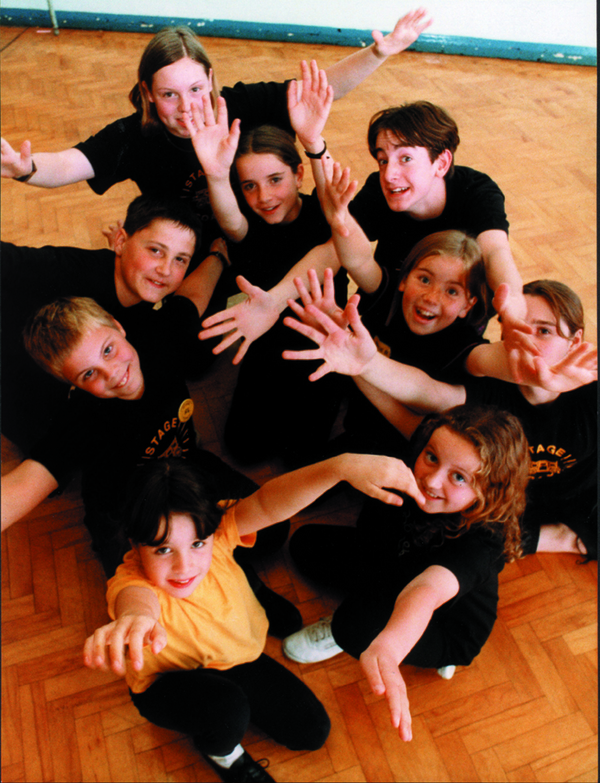 Old Colwyn, Conwy
Stagecoach Colwyn Bay provides quality part-time performing arts training for children and teenagers aged 4 to 18 years.

Old Colwyn, Conwy
Contact Steve Turner for:-Carpets/Rugs/Carpet Tiles/Flooring. All Contracts Undertaken. Main Agent for Karndean Designer Flooring.

Mochdre, Conwy
From a compact Hatchback to a 17 Seater Minibus we have the vehicle for you.
Just check out our comprehensive vehicle guide and call us.
"You Rent A Lot More than a Car" is our promise, so why don't you ask about our additional services.

Colwyn Bay, Conwy
Because of our wealth of experience in the property market, we can use our knowledge to smooth the house selling and buying process on your behalf. Independently owned and operated by Nigel Crabtree F...

Deganwy, Conwy
We fit wood burning stoves (or multifuel stoves) with or without back-boilers and, if required, we integrate wood burning stoves with solar heating, combi or conventional boilers, standard cylinders and thermal stores.

We are completely independent (no ties with any manufacturers) and are able to advise on wood burning stove selection and fitting - without bias. Chimney lining: flexible liners, stainless steel flues - fitted (chimney sweep as part of process). We do not supply stoves but are able to point our customers toward some very good, direct to customer sources.

Colwyn Bay, Conwy
Are you tired, stressed, or suffer from joint and back pains do not despair. An experienced masseur specializing in body massage and Indian head massage in the comfort and privacy of your home. Feel r...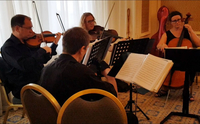 Conwy, Conwy
String Quartet North Wales - covering North Wales and Cheshire.

,
Strobe Security's CCTV Home Security Systems North Wales can be fitted for both commercial and domestic premises across North Wales, Mid Wales and North East England. Strobe Security are a close-knit company which have a "no job too small" policy with everything they do. Strobe Security are a trustworthy and local team of professionals which pride themselves on their timely and thorough manner.

Colwyn Bay, Conwy
Student First Internation delivers English language courses and home stay accommodation home stay for international students of all ages in Colwyn Bay, North Wales and Chester in Cheshire.

Old Colwyn, Conwy
HAIR, NAILS, BEAUTY & TANNING ****HAIR EXTENSION SPECIALISTS****

Burwardsley, Cheshire
Cheshire based training consultants specialising in creating custom team building, leadership training & change management training courses in it's idyllic location in Burwardsley, Cheshire.

Conwy, Conwy
Leading internet sulphite free wine retailer specialising in pure, sulphite free wines. There are many benefits to sulphite free wines due to no added chemicals and a natural approach.

Colwyn Bay, Conwy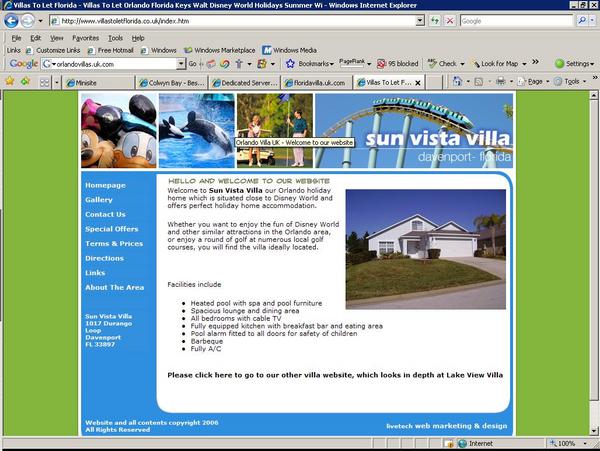 Chester, Cheshire
Welcome to Lake View Villa, our fully conditioned Orlando holiday home, situated close to Disney World and the famed Champions Gate golf courses and providing the perfect holiday home accommodation. ...

Colwyn Bay, Conwy
Sunnydowns Hotel Rhos-on-sea, Colwyn Bay, Conwy, North Wales. A 3 star Hotel.Situated just a 2 Minute level walk from the beach & shops. car park,bar,games room with pool table,Sauna,lounge. Th...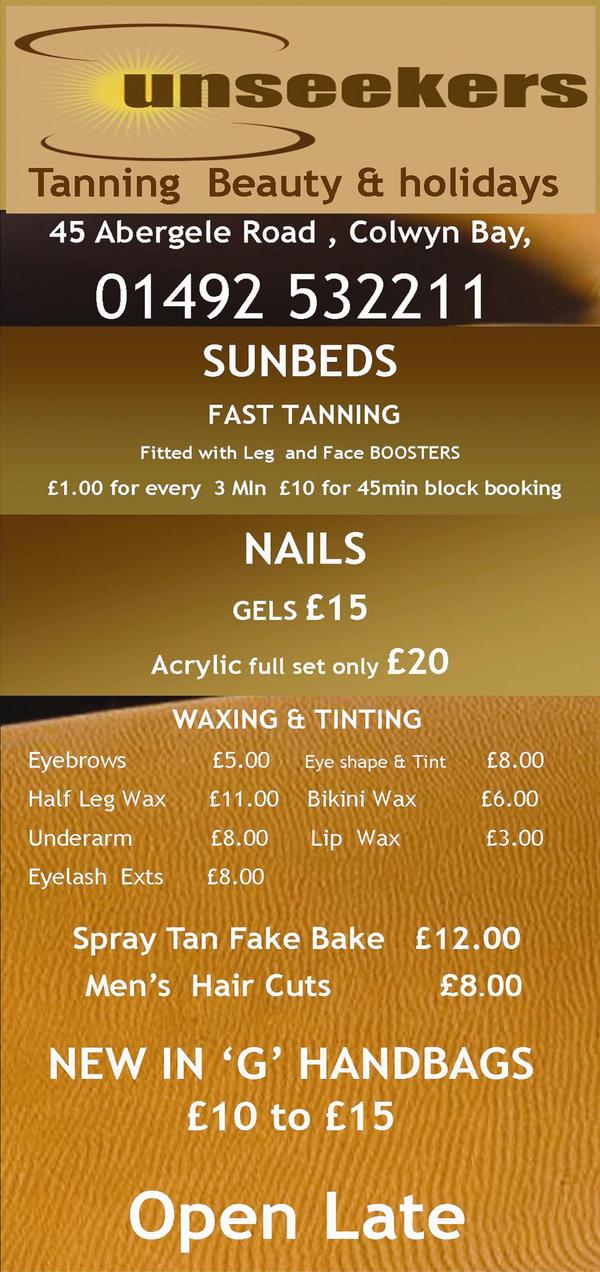 Colwyn Bay, Conwy
SUNSEEKERS COLWYN BAY 01492 532211 45 ABERGELE ROAD LATE OPENING OUR MISSION IS TO OFFER QUALITY BEAUTY TREATMENTS AT VERY AFFORDABLE PRICES , WE BELIEVE THAT EVERYONE HAS A RIGHT TO LOOK NI...

Colwyn Bay, Conwy
Supertemps is proud to be the longest established recruitment business on the North Wales Coastline. Since 1980 we have been providing both permanent and temporary staff throughout North Wales and have since branched out into the North West marketplace. Supertemps remains family owned and run today. We offer a friendly, flexible, cost effective recruitment service and deal with organisations that range from local Government, SME's, to multi National organisations.

Old Colwyn, Conwy
Susan Geeson, Beauty Therapist. Handbags & Gladrags. - The Beauty Room..

, Conwy
-----This entry was submitted from www.bestofthebay.co.uk-----

Llandudno, Conwy
Welcome to Swayne Johnson Solicitors North Wales. Please visit our webiste to browse our exensive list of specialist legal services. We are experts in everything from commercial laww to divorce law and we always treat every client as a unique case.

Abergele, Conwy
We will embroider onto a small number of shirts or jackets for tradesmen just starting up. So if you only need 1or2 garments logo give us a call for a free quote phone 01745 833365
< Back 1 Next >