Featured Listings UNDER Best of the Bay
|
A
|
B
|
C
|
D
|
E
|
F
|
G
|
H
|
I
|
J
|
K
|
L
|
M
|
N
|
O
|
P
|
Q
|
R
|
S
|
T
|
U
|
V
|
W
|
X
|
Y
|
Z
|
Showing 1 to 22 of 22
< Back 1 Next >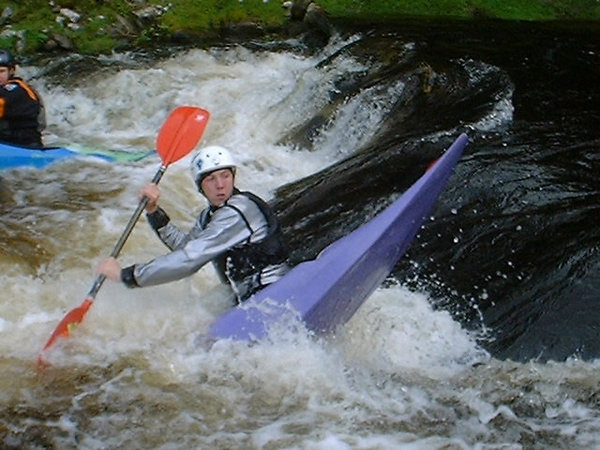 Colwyn Bay, Conwy
WalesLIVE Things to Do In Wales: We at WalesLIVE love Wales for its culture, Natural history and vast opportunity for outdoor activities.

Llandudno Junction, Conwy
WE Cycle, formerly known as West End Cycles, have over 100 years experience in selling and repairing bikes and can offer a comprehensive repair service to most cycles on our premises. They are one of the leading bike shops in North Wales and have a huge showroom with a bike that will suit everyone's needs. Their bikes include balance bikes, electric bikes, children's bikes, traditional bikes for men and women, road bikes and mountain bikes.

WE Cycles have their very own Cytech qualified mechanics who can help get you back on the road quickly by fitting the best quality cycle components or service your bike before you next big cycle



,
We Scaffold Any House provides a nationwide service for scaffolding, undertaking projects of all sizes, large or small.
Are you struggling to find a scaffolding company that can supply the whole solution for your needs? Try contacting WeScaffoldAnyHouse.com - it really is a revolutionary way to get domestic scaffolding for your project.

Old Colwyn, Conwy
A one stop online shop for all your wedding gifts.

Llandudno, Conwy
If you have no time to learn how to drive in the conventional way, maybe it's time to choose an alternative option with residential driving courses in North Wales.

, Conwy
NEW - You can now adopt your favourite animal via our online ordering process.Click Here WELCOME TO THE WELSH MOUNTAIN ZOO Set in North Wales, high above Colwyn Bay with panoramic views and breathta...

Abergele, Conwy
Join us on a relaxing break when you can take part in your favourite pastime in good company with your expert hosts (on most holidays Freda & Alan Ryland) who will be available throughout the holiday ...

Colwyn Bay, Conwy
Hello from Simon and Nina. We are the proud owners of the White Lion Inn and have been providing a warm welcome to our customers for over twenty years

, Conwy
The 3 star, 4 diamonds, Whitehall

Llandudno, Conwy
Imagine yourself...
Confident of your abilities
Feeling Good about Yourself
Energetic and Enthusiastic about your Life
Fit and Healthy
Free from Emotional Stress
Call now and see what how we can help you!

Prestatyn, Denbighshire
Contact Member Name: John Murphy Hello, and thank you for showing an interest in thewillplace.com We are the UK's leading National Will Register. We offer specialist Will registration, storag...

Rhos-on-Sea, Conwy
Rob Popsys is a local, experienced and qualified business and personal coach who works to help people achieve business and personal performance goals.

Conwy, Conwy
A Conwy based family run business offering the best original and restored classic Land Rovers for sale in North Wales. Williams Classics have many years of experience restoring these fantastic machines. The father and son team have a passion for classic Land Rovers spanning decades, which has allowed them to grow their restoration knowledge to huge extent, supplying fantastic Land Rovers.

Llandudno, Conwy
Are you... Struggling with your tax return? Looking for a pro-active accountant who'll help you make more profit and pay less tax? Starting out in business?

Colwyn Bay, Conwy
Williams Driving School covers the area from Bangor to Rhyl in North Wales. Established for over 5 years DSA Approved Instructor and Pass Plus Registered. Cars are New Ford Fiestas. Also Castles R Us

Llandudno, Conwy
Long Established local garage. All aspects of work carried out. Proud of our customer service.

Colwyn Bay, Conwy
Win Wah - Traditional Chinese, Cantonese and English Dishes Telephone Orders Welcome Home Delivery Service< >From 5:30pm - 10:00pm< >Orders over £25 FREE Local Delivery - Deliv...

Welshpool (Trallwng), Powys
Business Growth Consultants. Accountants, Trainers and HR Consultants

Colwyn Bay, Conwy
We stock welsh and english cards, gifts, welsh souvenirs and football merchandise. Come and have a look and if you cant find what youre looking for please feel free to ask :)

Llandudno Junction, Conwy
Woodward Vending Supplies are a family owned, regional business, providing all services such as Hot Drinks, Water Machines, Snack Machines and Can Dispensers to the work place.
The business was established in 1996 as a franchise to become one of the biggest and best vending companies in North, Mid Wales and the Marches (postcodes LL, SY, TF) whilst still providing a family, personal service.

,
Quality, Affordable and Fast Translation.

Llandudno Junction, Conwy
World Care Waste Management, Skip Hire & Recycling Services Worldcare Environmental Services is a well-established conwy skip hire company based in Llandudno Junction, North Wales. A committed an...
< Back 1 Next >