Featured Listings UNDER Best of the Bay
|
A
|
B
|
C
|
D
|
E
|
F
|
G
|
H
|
I
|
J
|
K
|
L
|
M
|
N
|
O
|
P
|
Q
|
R
|
S
|
T
|
U
|
V
|
W
|
X
|
Y
|
Z
|
Showing 1 to 55 of 55
< Back 1 Next >

Rhos-on-Sea, Conwy
Craft & Hobby stockist, clothing alterations, childrens party specialist & saturday craft club.

Old Colwyn, Conwy
Authentic Thai cuisine has now arrived in Colwyn Bay at the Lyndale Hotel, Old Colwyn. The restaurant is run entirely by a dedicated team from Thailand who are bringing the exotic tastes of Bangkok to...

Old Colwyn, Conwy
As part of our latest project 'The Coastline Film Festival' we are looking to recruit new members and volunteers to our project. If you would like to become a part of our exciting project, please email us with a copy of your CV and a cover letter.

Colwyn Bay, Conwy
Our no nonsense, common sense approach and realistic price structure have already won us a few fans, but we're always on the look out for more. So why not take a look around our website and if you like what you read we'd love to hear from you.

Colwyn Bay, Conwy
Building Construction all types of Work

Colwyn Bay, Conwy
Specialists in Tattoo Removal, Permanent Hair removal, Red veins removed, Skin rejuvenation, pigmentation reduction, Advanced Electrolysis Also offering all aspects of Beauty and Holistic Therapies.

Colwyn Bay, Conwy
We promote the best businesses in Colwyn Bay, Rhos On Sea and Conwy through our online Business Directory, Monthly Networking Events, Newsletters, Social Functions and 1 to 1 mentoring services. your ...

Rhyl, Denbighshire
Locally run business offering affordable internet advertising solutions and networking opportunities to recommended local businesses.

Rhos-on-Sea, Conwy
Corporate and Marketing Video Experts

Colwyn Bay, Conwy
Japanese imports and used cars.

Colwyn Bay, Conwy
Laptop Repair

Credit-crunch beating laptop repairs

Common wisdom has it that once a laptop is broken it isn't worth fixing – the economics of a repair compared to the cost of a new replacement just don't make it worth doing, right? WRONG!

Everyone wants to save money, especially in the current economic climate – whereas before the thought of a new laptop for just £100 more than the cost of a repair was a tempting proposition, that extra cost is just money we could all do with in our pockets instead!

We can fix-

* Cracked/broken screens from 12" to 17" from as little as £175 including VAT and fitting.
* Broken power connectors from £69
* Keyboards with missing or not working keys

We can replace or upgrade-

* Motherboards
* CPU's
* RAM/Memory
* Hard Drives
* Keyboards

Any make or model, any age.

Colwyn Bay, Conwy
Welcome to EZ Computing by the Computer Shop. We specialise in PC Repair, Servicing and Sales. Whether you need a new computer or just need a service we are here to help.test

Rhos-on-Sea, Conwy
Gifts, Local made Welsh Ice Cream & Cafe.

, Conwy
High class butcher, local produce, cooked meats and pies.

Caernarfon, Gwynedd
Whether you are planning a party or wedding, make The Function Hub, your go-to to ensure the best entertainment in North Wales.

Llandudno, Conwy
Welcome to The Games Cabin Hi you have found us! At last following so many requests we have a website, allowing people far and wide to experience all the fun. The Games Cabin in Llandudno is the fri...

Llandudno, Conwy
Elegantly Victorian, The Imperial Hotel is situated on the promenade in the beautiful resort of Llandudno, with lovely views of the bay, making it an ideal base for touring North Wales.

Abergele, Conwy
We are an Abergele based online retailer of printer ink cartridges and toners. We also sell a range of photo papers and general computer consumables.

Rhos-on-Sea, Conwy
Lingerie, Nightwear, Swimwear & Hoisery.
Kinmel Bay (Bae Cinmel), Conwy
The Little Paddock Caravan Park is a beautiful and charming holiday park in North Wales, set in idyllic rural settings but conveniently located near fantastic attractions, North Wales beaches and local amenities. It is situated on the stunning North Wales coast between Rhyl and Towyn and is known as one of the best holiday parks in Rhyl

Colwyn Bay, Conwy
Quality Hairdressing for Women & Men.

Deganwy, Conwy
An exclusive use venue located at the prestigious Deganwy Quay development near Conwy, North Wales.
The rooms command stunning views to Conwy River, Castle, Marina and Mountains. All this combined with the 'luxury leisure' ambiance of the Marina combine to make the Marine Rooms first choice for your next meeting room, function or launch.

Colwyn Bay, Conwy
Ladies fashions, casual and occasional wear, millinery.

Conwy, Conwy
The Mobile Creche Company Ltd is a National Mobile Childcare Provision offering the highest quality childcare for your organizations individual requirements.

Llandudno, Conwy
Local Artist, Art Gallery, Art Tuition. The Old Bank Art Gallery has now moved from Rhos-on-Sea to Llandudno near Colwyn Bay and exhibits original paintings and textiles by resident artist Christine Garwood, B.A. (Hons)Fine Art/Textiles, (London-Goldsmith's College); Post Graduate Art Teachers Certificate,(Sussex).

Sandycroft, Flintshire
The Powerhouse Auto Ltd established in 1991 are a Ford Specialist and are able to service & repair your vehicle without affecting the manufacturers warranty. We also carry the latest Ford IDS diagnostic equipment only also available at a dealer but at a fraction of the cost.

,
The Rhos Fynach, now a beautifully restored pub and restaurant, was originally a 12th century monastery with secret tunnels linking it to the nearby tiny, 6th century, Chapel of St Trillo. This was...

Rhos-on-Sea, Conwy
Ladys & Gents shoes, Ballroom dance shoes, Bags & Belts.

Old Colwyn, Conwy
The supply, installation and repair a wide range of sound & light systems. "B" Grade equipments available. A range of hire equipment is available

, Conwy
The Stoves Choice Guide gives detailed information about a wide range of heating systems.

Old Colwyn, Conwy
Mr Ian Colbourne:- Traditional Public house, noted in the Good Pub Guide.

Rhos-on-Sea, Conwy
The Toad is one of the oldest pubs in Colwyn Bay and has recently undertaken a refurbishment both inside and out. The Toad has an exceptional location with stunning views across the bay and is the per...

Llandudno, Conwy
All leading makes of tyres. Uniroyal, Goodyear, Dunlop, Pirelli, Michelin. Puncture repairs, wheel alignment, brakes/exhausts and batteries. MOT repairs & welding. Call out service.

Rhos-on-Sea, Conwy
A unique NETWORK for today's woman. Enter the 'online spa' and explore at your leisure. The emphasis is on Mind, Body and Spirit. All the information you need under one umbrella to include - weight...

Old Colwyn, Conwy
Ian Miles. Award Winning High Class Quality Butcher,Supplying Local Welsh Black Beef, Saltmarsh Lamb, Local Pork for Retail & Catering trade.

,
Today, Theatr Colwyn is still a thriving venue. We offer a varied season of live performances and cinema throughout the year. Check this site for updates of our programme or call us on 01492 532668. ...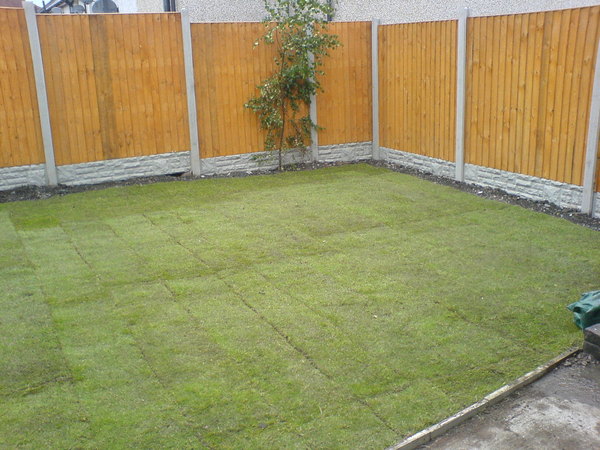 ,
Est 1986 all types of work undertaken from jungle clearance to home renovation, garden and to plastering.

Colwyn Bay, Conwy
Property Maintenance and Handyman Service availableThomas Property Services is your first call for all your maintenance needs. As well as offering a general building & maintenance service, we also offer a handyman service that is second to none. Starting from as little as £25. There are no call out charges or any other hidden charges, jobs can be either charged on an hourly rate or a fixed price quotation. We also offer long term & seasonal maintenance plans. Giving you more time to enjoy yourselves. Please feel free to contact us for any further information.

Colwyn Bay, Conwy
From our humble beginnings and our very first shop in Sheffield in 1911, it's always been our aim to create the finest chocolate and confectionary. One of the things we're famous for is our variety...

,
TLC was founded over 20 Years ago in response to a lack of support, motivational and confidence enhancing training for social workers. At the time practically all training programmes were heavily client focused with the needs and well-being of committed professionals greatly overlooked.

Colwyn Bay, Conwy
Welcome to Tobacco2U, the ultiamte resource for all things tobacco and where to find it either online or in-store.

Colwyn Bay, Conwy
I am slowly changing the way bride and groom`s think about and view wedding photography in North Wales. While still recording their special day, I am turning their photography into an art form. Using...

Colwyn Bay, Conwy
My name is Tony Fanning and I am a husband, a father, a chocaholic and a professional photographer based in Colwyn Bay in beautiful North Wales. I specialise in contemporary wedding photography and relaxed portraiture. I hold the Enhanced Criminal Records Bureau (CRB) certificate so I can work with children and you can use my services with confidence. It`s always best to use a photographer with this certificate for your own peace of mind. I love photography with a passion, (almost as much as chocolate) and my enthusiasm and flair is catching, so you will find yourselves having fun in front of the camera instead of wishing it was over. You want the best, the most stylish and you want to look beautiful! You have found the guy to make those demands a reality. Have a good look through the wedding images gallery to see that they are not your ordinary wedding photography, they are something extraordinary...........

Colwyn Bay, Conwy
tonys tanks is a great place to buy your fish

Colwyn Bay, Conwy
Satallite & Aerial, systems installed & Repaired.

Llandudno, Conwy
Manufacturer of Blinds, Vertical, Venetian & roller, Awnings and canopies, Film and fly screens

Llandudno, Conwy
carpets ,laminate,seagrass,solid wood,vinyl flooring,main agent for karndean flooring ,saftyfloor,huge choice of flooring at fantastic prices,

, Hertfordshire
Established in 1992, Transcribe It is the UK's longest established transcription service provider. Trusted by a diverse and reputable set of organisations, both in the UK and internationally.

Colwyn Bay, Conwy
Trident Blinds of Colwyn Bay are North Wales leading manufacturers and retailers of a huge range of blinds.

Llandudno Junction, Conwy
Triton Builders were established in 2005 to provide a high quality and responsive service to the needs of North Wales business and homeowners. Triton Builders are specialists in the commercial sector...

Abergele, Conwy
Trojan Developments is a long established company, offering all aspects of building works to clients throughout North Wales. The company, which is based in Belgrano, Abergele, began trading in 1998 and has many years experience in the Building and Construction profession.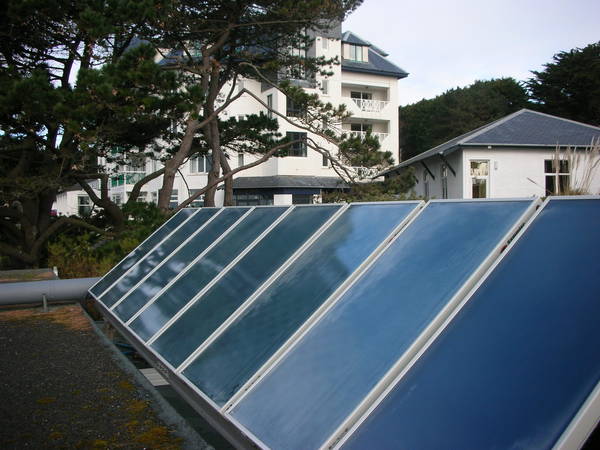 Tywyn, Gwynedd
True Energy provides a range of sustainable energy solutions. This includes solar street lights, solar hot water systems, ground source heat pumps, biomass. World wide experiences of working for Th...

Colwyn Bay, Conwy
Turners 4x4 Glan Conwy

,
Find out what's on TV today. Shows your favourites from over 260 channels, just select yor region and find out whats good to watch.

Abergele, Conwy
There really is something for everyone, from sandy beaches, to the excitement and fun-filled attractions of nearby Rhyl, to the craggy mountains and deep valleys of beautiful Welsh scenery.
< Back 1 Next >