Featured Listings UNDER Best of the Bay
|
A
|
B
|
C
|
D
|
E
|
F
|
G
|
H
|
I
|
J
|
K
|
L
|
M
|
N
|
O
|
P
|
Q
|
R
|
S
|
T
|
U
|
V
|
W
|
X
|
Y
|
Z
|
Showing 1 to 23 of 23
< Back 1 Next >

Beaumaris, Isle of Anglesey
LL29 Creative specialise in: • Brand Identity Creation & Logo Design • Creative Graphic Design • Exhibition & Interpretation Design • Lithographic & Digital Printing ....

Rhos-on-Sea, Conwy
La Dolce Vita is a popular Italian Restaurant in the small sea-side resort of Rhos on Sea, Colwyn Bay North Wales near Llandudno.

Greenford, Middlesex
The best car needs the best in robotics and cable solutions to help their conmstruction. Lapp Automation proudly offers the best option.

Llandudno, Conwy
Lauriston Court is a hotel located on Llandudno's North Shore with it's famous promenade is open all year round for the perfect getaway. Dining & bar facilities available.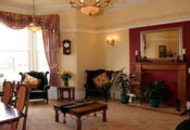 Llandudno, Conwy
Lauriston Court is a hotel located on Llandudno's North Shore with it's famous promenade is open all year round for the perfect getaway. Dining & bar facilities available.

Old Colwyn, Conwy
Lawn Medic is your local lawn care company with a difference operating since 2004.

Rhos-on-Sea, Conwy
Ladys fashions, Handbags, Jewelry & Belts.

Rhyl, Denbighshire
Automatic Driving Lessons

,
Car Leasing and Car Contract Hire is an increasingly popular method of financing vehicle aquisition. Some remarkably flash motors are available are reasonable monthly payment levels. Just watch out fo...

Beaumaris, Isle of Anglesey
Whether it be for a single vacancy, or a fully-managed staffing solution, we have built up a sound reputation for delivering a cost-effective service which does not compromise on quality. For innovation and effectiveness you will find our consultative approach a refreshing change which is why so many clients choose Letterbox as their business partner.

Rhyl, Denbighshire
We know that you are an expert when it comes to your business products and services, what you may require is help with your marketing strategy and this is where we are experts.

, Conwy
Contact Member Name: David Parkes-Smith Breathing Life into Your money Let Lifetime Financial Advisers breathe life into your money. We firmly believe in the value of independent financial a...

, Gwynedd
Linney Cooper are a long established and highly respected carpet and floor covering company, with a history that can be traced as far back as 1949.

, Conwy
LIVE Autos LIVE Autos is the great way to get your vehicle sales operation online, fast, effective and easy to operate. Take a look at some of our sites below and if you like the look of what you se...

,
Livetech Recovery specialise in Data Recovery Services at an affordable price and in a quick and direct manner.

Llandudno, Conwy
Livetech are a responsive, dynamic web development and Search Engine Optimisation company based in Llandudno, Conwy, North Wales.

Llandudno, Conwy
Target Rifle shooting is an enjoyable, competitive, and more importantly a safe sport, and to try to break down the stigma it has received over the past few years, and if, by doing so, it generates a ...

Llysfaen, Conwy
Lloyd & Son Ltd have built up a large customer base over the last few years, our customers include Conwy County Borough Council, Daniel Construction, Anwyl construction, K & C Construction, J Murphy & Son, G Purchase Construction and numerous private clients.

Colwyn Bay, Conwy
Welcome to LMR Drainage Ltd, North Wales Premier Drainage & Plumbing Contractors. We have got a dedicated team based right across the North Wales Coast. This mean we have engineers ready to attend to any emergency any time of the day or night. all our service vehicles are equiped with the latest technology and equipment to ensure our work is carried out to the highest standards, we will have your blocked drain , leaking pipework or dripping tap working again in no time. No mess, no stress, No fuss and with no call out charges with fixed rates.

Llandudno Junction, Conwy
North Wales' premier self storage company with over 15 storage depots across north Wales, mid Wales and bordering counties – Cheshire and Shropshire. Ideal for business storage and household storage.

Colwyn Bay, Conwy
We can improve your image.... * To make you look (even) more professional * Win more business through generating customer confidence At an affordable price we offer...... * Shirts * Tee Shirts * Overalls * Jackets * Hi Visibility garments * Caps * Your own garments We have invested in sewing technology to bring you top quality at the lowest price - and will even sew a single item... We are easy to deal with - your success is our aim.

Llandudno, Conwy
Private Counselling in Llandudno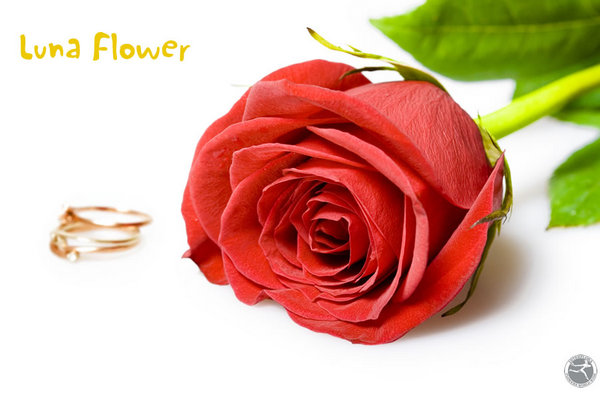 Rhos-on-Sea, Conwy
Luna Flower are based in Rhos on Sea and specialise in real attention to detail, from initial instructions through to finished arrangements.
< Back 1 Next >