Featured Listings UNDER Best of the Bay
|
A
|
B
|
C
|
D
|
E
|
F
|
G
|
H
|
I
|
J
|
K
|
L
|
M
|
N
|
O
|
P
|
Q
|
R
|
S
|
T
|
U
|
V
|
W
|
X
|
Y
|
Z
|
Showing 1 to 41 of 41
< Back 1 Next >

Llandudno, Conwy
M and P Builders, located in Llandudno, Conwy and serving the whole of North Wales, a long established business with an excellent reputation throughout North Wales. Known for our exceptional workmanship, we take great pride in providing our customers with nothing but the finest service.

Old Colwyn, Conwy
Mary Russell. Maddisons Boutique & Sunbeds.

Llandudno, Conwy
Madoc Developments is a luxury property development in Rhos on Sea, giving the once in a lifetime opportunity to live in an exclusive property with fantastic panoramic views over the golf course, mountains and sea.

Colwyn Bay, Conwy
Malcolm Wilford Home Improvements

Colwyn Bay, Conwy
The Marbo School of Martial Arts and Survival (MSMAS) has now opened a new indoor (Marbo) class in Colwyn Bay.

Old Colwyn, Conwy
Mark Hughes Window Cleaning Services.

Gyffin, Conwy
All aspects of home maintenance.

Colwyn Bay, Conwy
Hi thanks for visiting Martin Lyons Photography i am a North Wales based Professional Photographer based in Conwy North Wales. My work style and ethic is upbeat & confident, and my unique fusion o...

Colwyn Bay, Conwy
North Wales Wedding Photography Fantastic images by Husband and wife team for Colwyn Bay , Llandudno and all areas in the Conway area

Colwyn Bay, Conwy
Massage in Motion provides massage therapy by a fully qualified therapist to your home or workplace

Deganwy, Conwy
North Wales Architects, Matthew Jones Firm based in North Wales. Combining 25 years of experience and knowledge, with youth, determination and energy we are able to offer a service that is second to none and unique.

Penrhyn side, Conwy
At Matthew Lewis Design nothing says more about us than our own work - so if you haven't already, take a look round our site and see how good we are. As one of the longest established design a...

Colwyn Bay, Conwy
An Aladdin's Cave of DIY resources provided by experienced helpful staff.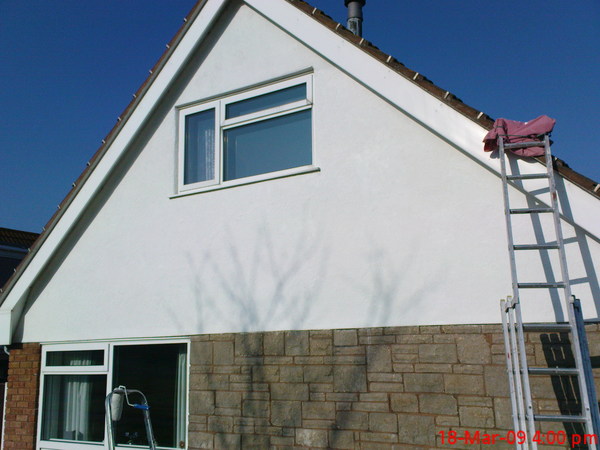 Llandudno, Conwy
Thinking of Decorating? ......Hold it!!

Colwyn Bay, Conwy
Out and about in the bay, looking for a tasty treat? look no futher than Megabite sandwich shop, located in bayview shopping centre

Bae Cinmel (Kinmel Bay), Conwy
Mercury is a family run business that is based in Kinmel Bay, along the North Wales coast. They pride themselveson delivering only the highest level of service to their customer base. This covers not only the north Wales area, but further afield including Mid Wales and the Llyn Peninsula, and Chester.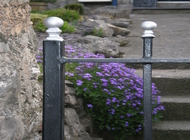 Old Colwyn, Conwy
Painting of galvanised metalwork will not only enhance the look but also increase the life span of you ironwork.

Conwy, Conwy
MG Securical is a leading North Wales security company who specialise in a number of areas.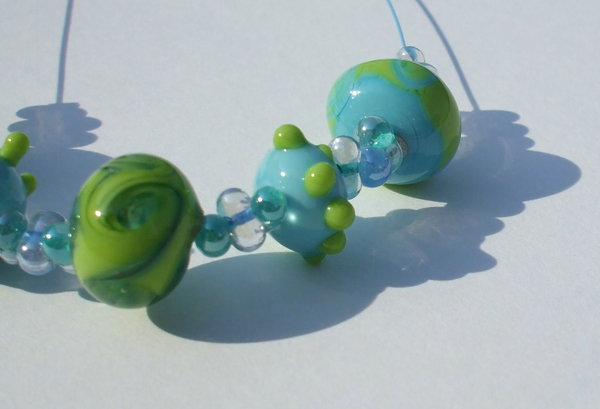 Conwy, Conwy
Midas Jewellery,home to beautiful hand crafted silver Jewellery, glass flamework jewellery, tiaras and combs. * Unique Designs * Made in Wales * Commissions taken * Matching bridal jewellery made to order Visit our Work Shops! - learn the craft Maker of Tiaras for Miss Every Model and Miss Talent Expo Beauty competitions

Deganwy, Conwy
Hand made jewellery, necklaces, earrings, rings & tiara Fine & sterling silver jewellery & flame work glass beads.

Flint (Y Fflint), Flintshire
Our contemporary furniture products and interior accessories are all hand crafted, mainly in hardwoods such as oak, beech, ash and walnut, but we often combine other materials such as glass, metal and plastic adding aesthetic detail and functional appeal.

Rhos-on-Sea, Conwy
Caravan Repairs North Wales, Conwy, Denbighshire, Gwynedd. Towyn, Snowdonia, Rhyl etc. Does your caravan need urgent repair? Do you just keep putting off that annoying little problem? MJC repairs are ...

Buckley (Bwcle), Flintshire
Mike Latham Decorating Services is a painting and decorating firm. Based in Buckley but covering areas Chester, Mold, Deeside, Wirral, Wrexham, Flintshire, Conwy, Colwyn Bay and Llandudno.

Colwyn Bay, Conwy
minicommunity is a system for managing multiple business adverts/listings online.
Franchise available late 2010

St. Asaph, Denbighshire
-----This entry was submitted from www.bestofthebay.co.uk-----Mini Muckshift provides Quality Construction and Plant Hire Services throughout North Wales and Cheshire. We do Groundworks, Landscaping, ...

Llandudno, Conwy
Experience the better way to design and manage your next website. Using innovative technology from the leading North Wales web design and marketing company that cares about creating results for you.
Llandudno, Conwy
Online Marketing North Wales

Colwyn Bay, Conwy
Premier Mobile Tyre & Battery Fitting Service

Llandudno, Conwy
Mobility Products 4U stock a wide selection of mobility products such as mobility scooters, pocket sprung mattress, adjustable beds and many more goods on offer to aid your mobility and your daily life.

Southport, Merseyside
Mobility World Southport is a leading supplier of mobility aids, distibuting throughout the UK. Mobility World Southport offers a wide range of products to aid people in keeping an active and comfortable lifestyle. Products on offer include
Mobility Scooters
Riser Recliners
Stair Lifts
Adjustable Sleep Systems
The company offers a free, no-obligation advice service offering you the perfect aids to suit your needs.

Colwyn Bay, Conwy
Car Dealers in Colwyn Bay, Mochdre

, Conwy
Jennifer Williams, the Founder and Creative Director, launched Mon Interiors in 2017
, having made
a transition from the world of property into the more colourful world of Interior Design.

,
Luxury Guide for Monte Carlo

,
There are literally hundreds of reasons to shop with us. Reasons like our bread freshly baked by our in-store bakers, and fishmongers who can prepare over 100 cuts of fresh fish.. And because we alway...

Llandudno, Conwy
Motorneer are precision engineering specialists skilled in all aspects of precision engineering. We also have an engine cylinder head refurbishing and skimming service, where we work on all makes of engine.

Towyn, Conwy
We are based in, North Wales covering the whole of the UK. We are a family run business with many years experience in the industry.

Abergele, Conwy
Health & Safety Creation and development of business-friendly policies, arrangements, risk assessments and monitoring systems which meet the standards of legislative and industry best practice.

Colwyn Bay, Conwy
Piano & Theory of Music Tuition.

Colwyn Bay, Conwy
Supplies for body building, weight loss and health.
Best quality and Internet Prices

Marian, Flintshire
Our sensational range of jukeboxes are now available right here in North Wales! With Bubble Tubes mood lighting and tremendous sound quality these machines will enhance any home. With 480 watts of power and availability of matching speakers with iPod connectivity these are much more than just a CD Player they are a complete sound system!

Colwyn Bay, Conwy
My Feet Foot Health Your feet are the foundations of your body. So, if your feet have problems, your whole body may suffer. If your feet hurt because of hard skin, corns, poorly fitting shoes or other problems, this will alter how you walk. This forces abnormal loads on your ankles, knees, hips and your back! Would you like to know how to keep your feet in good condition? Call for an appointment 0774 774 0055
< Back 1 Next >