Featured Listings UNDER Best of the Bay
|
A
|
B
|
C
|
D
|
E
|
F
|
G
|
H
|
I
|
J
|
K
|
L
|
M
|
N
|
O
|
P
|
Q
|
R
|
S
|
T
|
U
|
V
|
W
|
X
|
Y
|
Z
|
Showing 1 to 45 of 45
< Back 1 Next >

Colwyn Bay, Conwy
Gamlins carry out a full range of services for private and business client's. We have offices situated at colwyn Bay, Llandudno, Conwy, Rhos on Sea and Bangor- click on location on our website for fur...

Llandudno, Conwy
As the leading law firm in North Wales Gamlins is committed to providing personal affordable advice to business and private clients.

Mochdre, Conwy
Gaskins Carpets and Beds North Wales offer quality discounted carpets
cushionfloor, rugs, beds, mattresses, runners and vinyls with a wide range of branded floor coverings, beds and mattresses at discount warehouse
prices.

Colwyn Bay, Conwy
Guitar lessons. We provide One to One guitar lessons in Colwyn Bay and a guitar course on CD-rom for PC/Mac which can be bought from our Web site and on Amazon and Ebay.

Rhyl, Denbighshire
Handsfree and Vehicle Tracking Installation

Colwyn Bay, Conwy
Don't hang up your gardening boots A gardens maintenance service that will help you enjoy your love of gardening for years to come.

Llandudno Junction, Conwy
-----This entry was submitted from www.bestofthebay.co.uk-----

Colwyn Bay, Conwy
Recycling website for Colwyn Bay. Free to register, free to use. You can offer any reusable item no matter how big or small for free and give it away to someone who can use it. You can also advertise ...

Bodelwyddan, Denbighshire
Much loved main hospital for the North Wales area including Llandudno, Colwyn Bay, Rhyl, St. Asaph, Denbigh etc. With all the usual big hostpital facilities including accident and emergenc...

Glan Conwy, Conwy
Glan Conwy School of Motoring is based In North Wales and works around Conwy, Llandudno, Colwyn Bay, Rhyl, and Bangor. We have lots of experience and are one of the best driving schools in the North Wales area.

,
Glan Conwy School of Motoring is a leading residential driving school located in Glan Conwy, North Wales. As well as helping local drivers through their driving test, they also offer a range of intensive driving courses & can help you tie in a holiday with passing your driving test. When you've passed, Glan Conwy School of Motoring can also offer refresher or advanced courses, and can even help you through the Pass Plus Tuition scheme.

Colwyn Bay, Conwy
Glan Y Wern Car Sales, Mochdre, Colwyn Bay

Rhos-on-Sea, Conwy
Glass Inspirations design, restore and create unique and individual stained glass windows of all periods and styles. With over 14 years of experience we have the knowledge and skill to undertake all ...

, Conwy
Glen, Thermal Cutting, Long Hair, Weddings, Creative Colouring.

Abergele, Conwy
Studymates/Aber Publishing/Mr Educator books are three lists from GLMP Ltd

Colwyn Bay, Conwy
Gas Central Heating Installations , Plumbing, LPG and Gas Oil Systems. electrical works.

Colwyn Bay, Conwy
One of North Wales Biggest impoters of quality ceramic tiles

Abergele, Conwy
Glyn Lloyd & Sons Ltd are a specialist supplier of plant machinery and equipment, based in Abergele, North Wales. They stock a large range of machinery ranging from differs and dumpers, to cranes and wheel loaders. Glyn Lloyd & Sons are also the main dealer in North Wales, Wirral and Birkenhead for Takeuchi equipment. With the guarantee that they will offer you a swift, reliable and good value service, you'll find what you need and have it delivered promptly.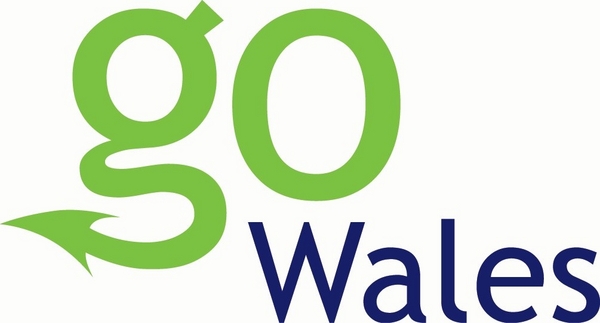 ,
GO Wales Services for Employers: Up to £7,5000 available We offer a variety of services to help you recruit and retain graduate staff. You could benefit from offering work experience to a student or graduate, take advantage of the cash support for staff training, recruit a student or graduate through a work placement or advertise a vacancy free of charge.

, Conwy
Welsh Gifts Welcome to gowelsh.co.uk. Run by DuckworthsUK.com, we offer Welsh Souvenirs, Soft Toys, Welsh Key Rings and Welsh Rugby Shirts on this site. Based in Colwyn Bay, N...

Colwyn Bay, Conwy
Probably the best take away in Colwyn Bay! Pizzas, burgers, kebabs and a range of Italian food. The standard of food, hygiene and service are excellent, orders prepared on demand with fresh ingredients. The staff are friendly and efficient. They deliver within a 5 mile radius.

Betws-y-Coed, Conwy
Go Explore Motorhomes available for hire. We have a range of motorhomes available to hire which sleep up to 6 people. You can hire them for durations of 3, 4 & 7 nights.

, Conwy
Guide to North Wales Community

,
Book holiday deals and last minute holidays at Going Places Going Places, the specialist online travel agent offers last minute holidays and holiday deals to a huge range of winter and summer destinat...

Colwyn Bay, Conwy
The Good Business Directory contains a wealth of information spanning a multitude of industries and market sectors. For the consumer it offers a quick and easy way of contacting buinesses who offer appropriate services.

Deganwy, Conwy
GBD is an Internet Directory that is designed to get results for the businesses on the directory and provide maximum usability for visitors. All listings are highly optimised for search engines.

Colwyn Bay, Conwy
The premier in car specialists in north wales.

Conwy, Conwy
Leading internet wine retailer specialising in Italian & Argentininan wines & sulfite free one. Also has wine guides & free delivery for orders over £50 on local area wines (Conwy county).

Prestatyn, Denbighshire
Gordon Overthrow Glazing Ltd. have been delivering a quality window installation service throughout North Wales and the North West since 1982. Catering for both Domestic and Commercial markets, we ...

Llysfaen, Conwy

Colwyn Bay, Conwy
Worldwide Parcell and pallet courier.

Bont-newydd, Conwy
This is the listing introduction modified again

Conwy, Conwy
Great Escapes Wales are proud to offer a fine selection of self catering holiday cottages throughout North Wales including locations in: Anglesey, Llandudno, Snowdonia, Bangor, Anglesey and Conwy to name a few. Book now or speak to one of our friendly team who would be delighted to help you pick the perfect holiday cottage.

Llysfaen, Conwy
Great Garden Products manufacture and supply high quality greenhouse staging and stunning garden furniture, including heavy duty greenhouse staging, folding greenhouse staging, garden benches, arbours and more, which can all be bought in their online shop and delivered throughout the UK.

Llandudno, Conwy
Greenhouse staging from Practical Pine. In a range of sizes, Greenhouse staging is tough & durable, suitable for use even in the most inclement conditions.

Colwyn Bay, Conwy
Greenfield Road traditional chippy, all the usual facilities, will deliver for special events locally.

Old Colwyn, Conwy
Greenhouse Staging has a wide selection of varying types of greenhouse staging at competitive prices. Established since 1995.

Llandudno Junction, Conwy
Greentree Kitchenshave a simple mission to provide our customers with the very best kitchens around, within your budget. Our sister company, Greentree Homes has been building exceptional homes for a number of years and we have built Greentree Kitchens based on this success and experience.

Rhos-on-Sea, Conwy
Electrical Contractors, NICEIC Approved & Part P Installer.

,
Griffiths Heating are your trusted team to take care of all your domestic and commercial plumbing requirements.

Rhos-on-Sea, Conwy
Genuinely independent and knowledgeable travel advice and competitive prices for all types of holiday: cruises, flight only, packages, coach travel,tailor made. We also operate our own range of European and long-haul holidays - please call for details.

Deganwy, Conwy
GRP - Fibreglass Repairs Seacocks Services and Replaced Rudder Bearing Repair and Replacement Deck fittings Bow Thruster Installation All types of Electrical Work Carried out Navigation Lig...

Old Colwyn, Conwy
GTS Components supply a wide range of Air Filters, Fuel Filters, Hydraulic Filters & Engine Kits for all aspects of Plant, Agricultural, Off highway equipment, Truck & Marine.

Llanrwst, Conwy
Gwydir Castle is situated in the beautiful Conwy Valley and is set within a Grade 1 listed, 10-acre garden. Built by the illustrious Wynn family c1500, Gwydir is a fine example of a Tudor courtyard house, incorporating re-used medieval material from the dissolved Abbey of Maenan. Further additions date from c1600 and c1826. The important 1640s panelled Dining Room has now been reinstated, following its repatriation from the New York Metropolitan Museum.

Conwy, Conwy
Sales, Servicing, Repair and Hire of Leading Forklift Brands including JCB, Daewoo and Challenger. Full range of types available - Side Loaders, Reach Truck, Counterbalance, Pedestrian Operated, Rough...
< Back 1 Next >